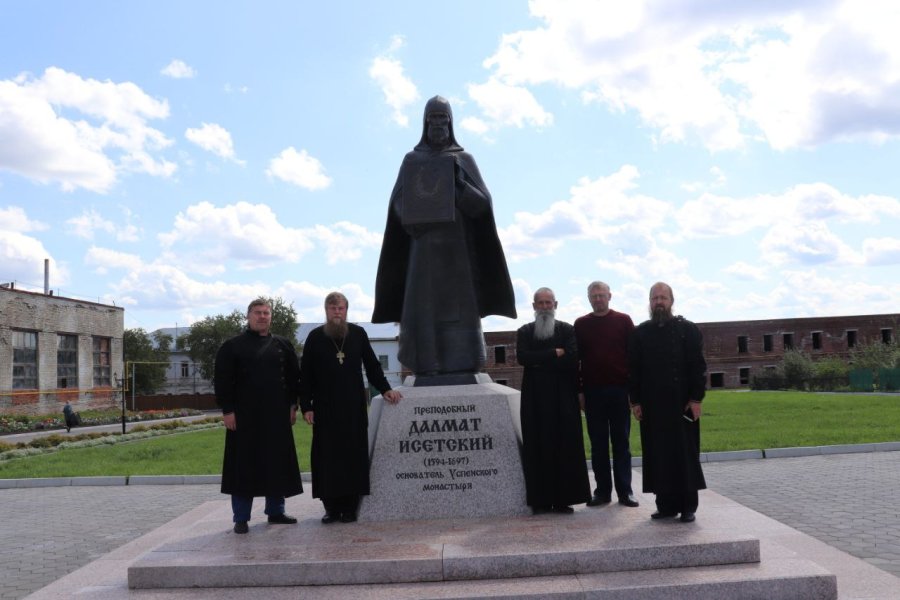 The parishioners and cossacks of the Archangel Michael Edinoverie church of Verkhny Tagil, as well as old ritualists of Yekaterinburg, visited the Dalmatovo monastery of the Shadrinsk Diocese on a pilgrimage trip.
Before the relics of Dalmat of Iset a molebem in the Old Russian rite was served, which was led by priest Sergiy Komarov, rector of the Church of Archangel Michael in Verkhny Tagil, head of the center of the Old Russian liturgical tradition of the Nizhny Tagil diocese.
St. Dalmat lived during the church reform of the XVII century, but until the end he preserved the traditions of Old Russian piety and preached Orthodoxy to the peoples of the Trans-Urals.
The pilgrims familiarized themselves with the shrines and sights of the monastery, took a dip in the holy spring, had lunch in the monastery canteen.
For their part, the pilgrims are grateful to the hegumen and the monastery brethren for their warm welcome and hospitality.