On September 12 of this year there was a city-wide procession in honor of the transfer of the relics of the Blessed Prince Alexander Nevsky.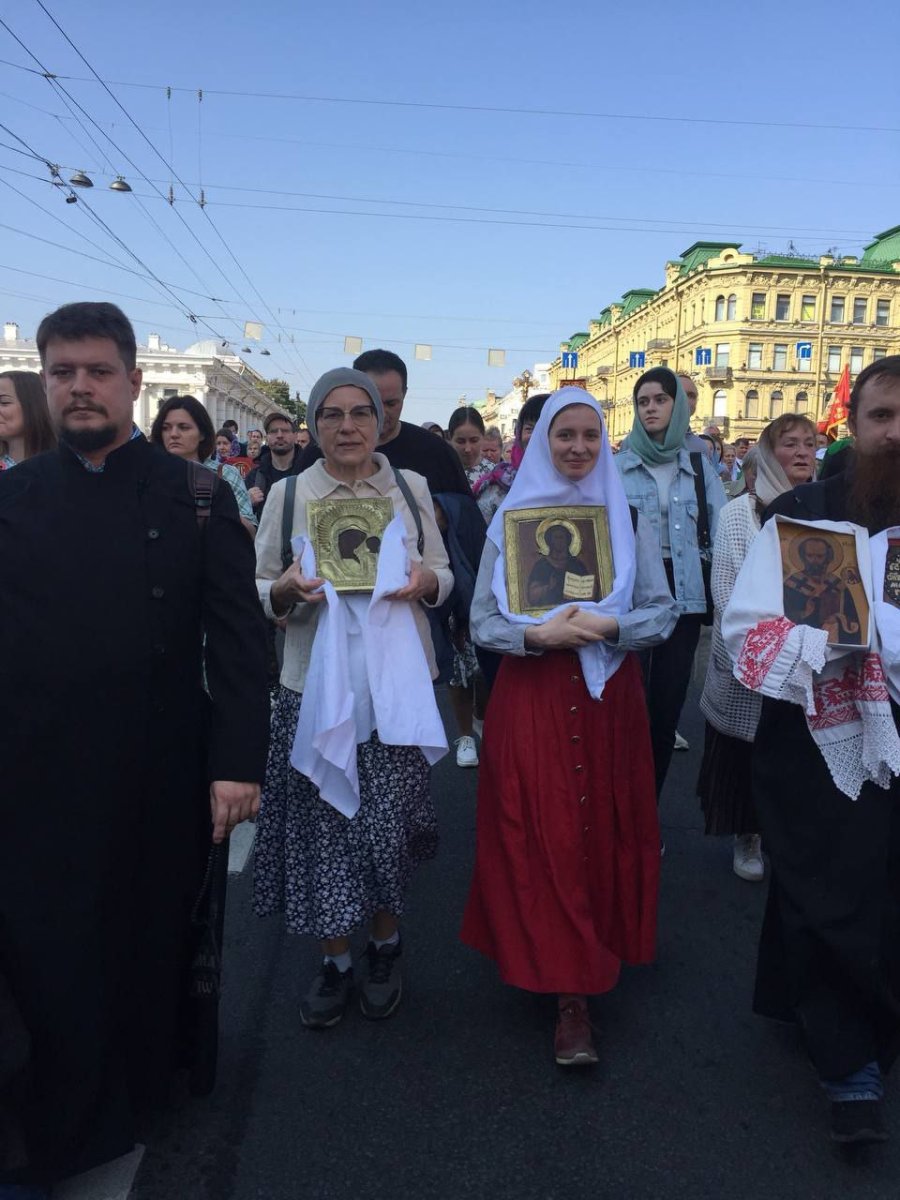 The festive prayer procession in honor of the heavenly patron saint of St. Petersburg was established by Empress Elizabeth in 1743, abolished after the revolutionary events and revived again in 2013. It is attended by Petersburgers, residents of the St. Petersburg region, and pilgrims from other cities of Russia. People of different ages and professions testify on the day of St. Alexander Nevsky's memory their living faith, loyalty to our traditions, love for the Fatherland.
On September 12, 1724, Peter I, the founder of St. Petersburg, personally transferred the relics of St. Alexander Nevsky, who had previously rested in Vladimir, to the monastery established by him. So the city on the Neva River found its heavenly patron, and September 12 became a special holiday for St. Petersburg.
In the morning the parishioners went to the Liturgy in the Kazan Cathedral. Our rector, archpriest Peter participated in the service in the altar together with the entire clergy of St. Petersburg. After the Liturgy, we took the icons and went together with all the Orthodox people to the procession. 
Unfortunately, the whole parish could not come, there were not many of us. Some people came up and inquired. Many, seeing the icons of ancient painting, wanted to venerate them.
At the end of the procession, Patriarch Kirill said an important word about the need to firmly preserve the Orthodox Faith and the Fatherland.