Today, on Thursday, the day of the commemoration of St. Thomas the Apostle, the day of the week on which the Church commemorates St. Nicholas, the Pskov St. Nicholas Edinoverie community celebrated Midnight Office, the Hours, and the Liturgy in the pre-Raskol rite in the gate church of St. Nicholas of Ratnoye of the Pskov-Caves Monastery. The liturgy was celebrated by the rector of the community, priest Dimitry Kirichenko.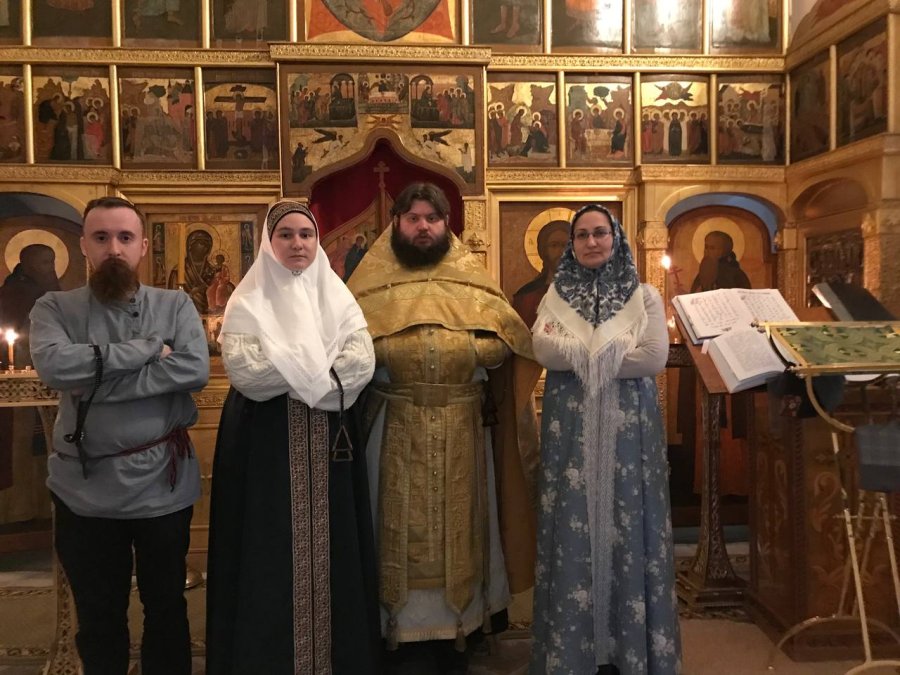 Yedinovertsy - Orthodox Old Believers or Old Ritualists are children of the Russian Orthodox Church, who preserve the ancient Russian liturgical rite, which was practiced by many saints, such as St. Sergius of Radonezh, Cornelius of Pskov-Caves, Nikandr of Pskov, Joasaph of Snetogorsk, and other Russian pre-Raskol saints.
For the first time for almost 360 years the walls of the ancient church heard their native prayer and chanting. St. Nicholas Church is unique by its authentic interior with canonical iconostasis, Old Russian and Old Believer icons. To pray here according to the old rite, to hear here Znamenny chant is a great happiness and accomplishment of absolute harmony. Russian harmony.