With the blessing of Metropolitan Evgeny of Yekaterinburg and Verkhoturye, the first service according to the old Russian rite in 12 years was held in the Yekaterinburg on July 2.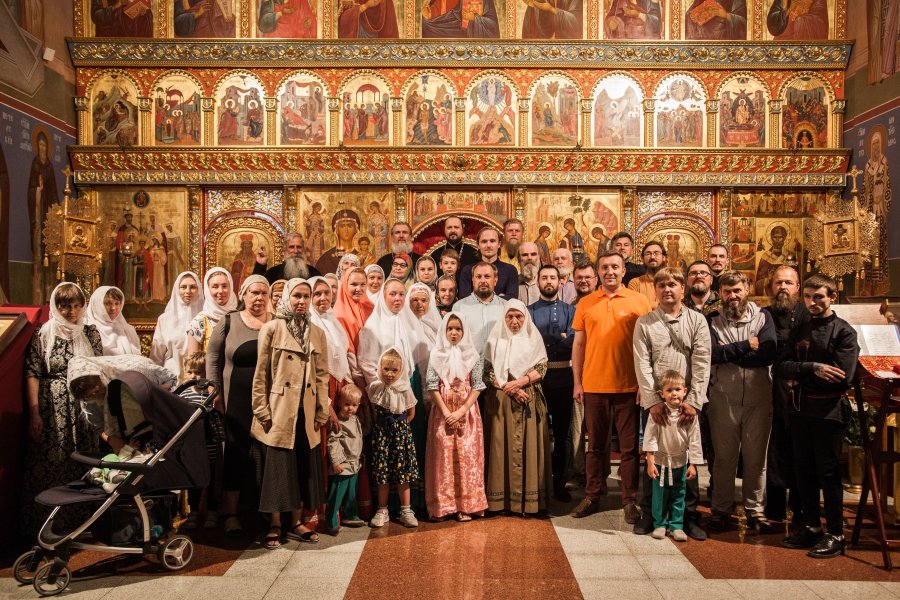 At the patriarchal Church on Blood, in St. Nicholas side chapel the young congregation prayed a moleben to St. Nicholas. Priest Sergiy Komarov, rector of Verkhny Tagil Edinoverie church in the name of Archangel Michael served the prayer service. Archpriest Sergiy Alekseev and rector of the church in the name of St. Luke of Crimea (Voyno-Yasenetsky) priest Evgeny Gayev helped with singing and reading. Community members from different districts of Yekaterinburg and guests from the Verkhny Tagil church gathered together for a festive prayer service. 
Molebens to St. Nicholas will be henceforth celebrated by the congregation on a weekly basis as a lay service.